Popeyes is back and running at full strength, it draws crowd on the first day. Famous for its Louisiana fried chicken, hundreds of people lined up to get inside when Popeyes reopened 3 weeks ago. To welcome back for the second time, this is a good news for fried chicken lovers. It was year 2000 when Popeyes Louisiana Kitchen first opened in the Philippines but was completely closed years after. The new branch located at Arcovia city, a remarkable development and spacious township rising along C-5 Pasig city and the good location just beside Landers.
Finally, big crowds showed on the first day May 16 Thursday, we came early to beat the line but to our surprise to see hundreds of people around. I was having a second thoughts about standing in line waiting for our turn for more than an hour just to get inside, the heat is on feeling exhausted with stomach growling.
Arcovia City centerpiece is Arco De Emperador, a 62 -foot-high arch monument, you'll see this landmark beside Popeyes Louisiana Kitchen.
At last, long wait is over after an hour, we reached the counter, it was packed with people from every walk of life but to see more, it adds curiosity.
We were the first to occupy the decent ambiance which is the best area on the left side, it is more cozy and peaceful here according to Selina.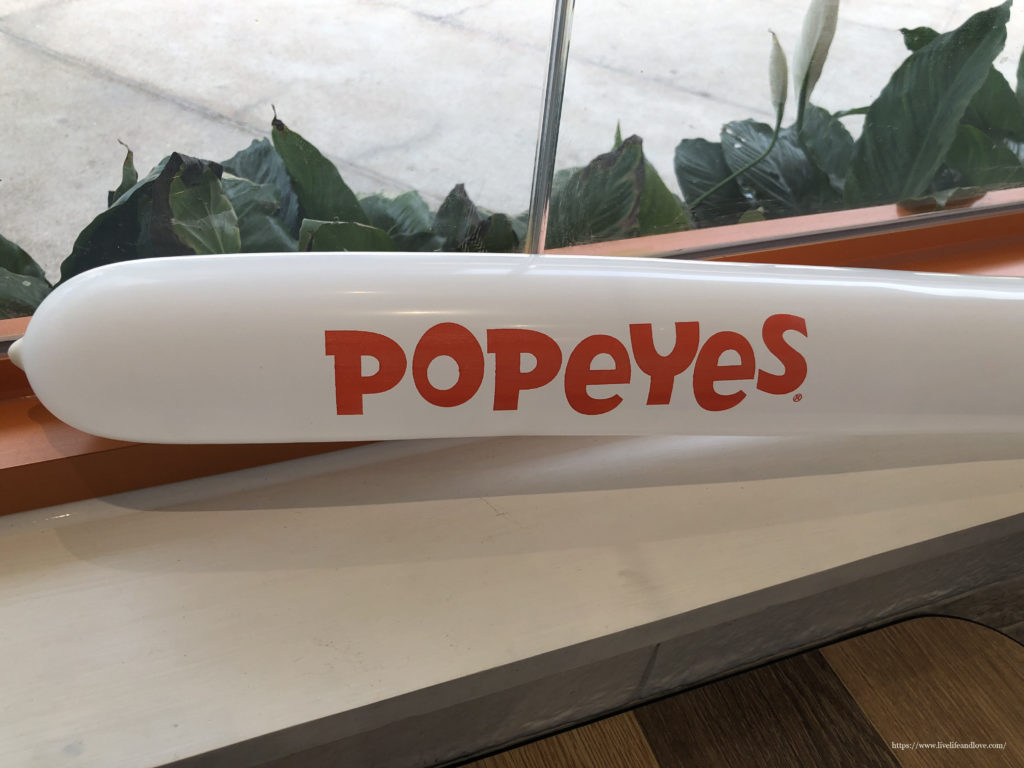 Popeyes series of delicious items along with more different choices.
These foods on the menu really drives me crazy! You'll find some more favorites here; the Float, the Swirl and Sundae. Cajun our family's favorite fries. I wish to try the Creamy Crab Soup with the Chicken Quarter Burger soon.
What I really love is the Louisiana fried chicken. Popeyes is famous for this and has always been our favorite.
Our first order, 8 PC BUNDLE B, that includes; 8 pc fried chicken, 4 rice, 4 biscuits and 4 drinks followed by more orders; 3 pc chicken tenders, spaghetti meal, box of 3 biscuits and another box of 3 assorted for take-out. Last part of the meal is the caramel sundae.
Most requested item on the menu.
A slice of heaven and 2 pc is just enough for me only. It's a yummy crispy and tender favorite of mine! It is also available in spicy.
Crispy chicken with Ranch as my dip. They offer 4 different dips such as Ranch, Bold BBQ, Mardi Gras and Gravy which is the most common.
but still craving for more…
Caramel Sundae is just fine for me.
If you are hungry, you can't help but to quickly grab your own…
You might as well grab a piece of biscuit with honey. It's a breakfast and snack to crave for.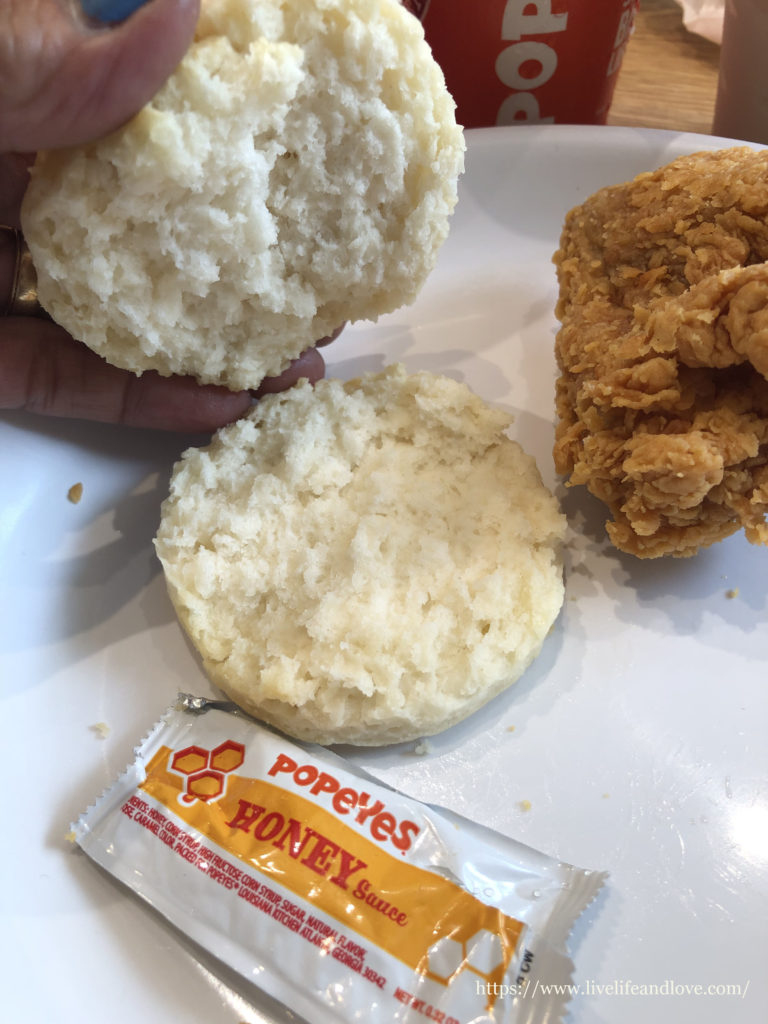 Biscuit with the Honey Sauce
This is not to be missed.
Our take-out items
Assorted box of 3 biscuits with 3 different combinations of Honey, Hazelnut and Chocolate.
Box of 3 Honey Biscuits
The best deal is the spaghetti, you'll be calling it, "really good".Trust me on this one, it's hauntingly good.
With stomach full and happy, I'm well satisfied. Singing praises, it's worth waiting in line for.
Try it!
Popeyes Louisiana Kitchen Arcovia City, 9 Eulogio Rodriguez Jr. Avenue, Ugong, Pasig City
Note: Expect a long line on weekends and long wait is a part of tasting experience.