The international event, ''World Flora Exposition'' (officially opened last November 3, 2018 and runs through April 24 2019) It's a festival of Taiwan's world of greenery held across 3 different areas; Houli Horse Ranch & Forest Expo Site, Fengyuan Hudulun Park and Waipu Expo Site. The annual event participated by international exhibitors and recognized by the International Association of Horticultural Producers.
World Flora Exposition featured modern trends in agriculture as the major theme, botanical gardening, modern landscaping, vegetables, culinary herbs healthy spices and it also showcased beautiful species of different types, all enchanting and colorful in profusion.
Among the 3 exhibition sites, missing the two areas and only the Fengyuan Hudulun Park in Taichung was visited. When I was in Taiwan, we keep on moving to explore around. A week vacation is still not sufficient, my unfamiliarity with other site locations of the exhibition, there is not enough time as we only have one day in Taichung. My area of coverage is only within Taichung, the location of the hotel (Ful Won Hotel) where we stayed in is an easy access to Fengyuan Hudulun Park expo site.
All exhibits pretty much as they are even in winter. I saw what must have been close to a thousand different species and varieties on display. World Flora Exposition, this event will inspire agriculture and commercial growers as well as flower enthusiast and gardeners.
Note: My descriptions are necessary brief due to the multiple numbers of flowering plant photos.
Fengyuan Hudulun Park Expo Site
The flora exhibition will run through wintertime to springtime, it's wintertime and exhibitors will settle for winter blooms perhaps, the kinds that blooms and evergreens too. what I can present now are the wintertime species, these are the cool growing species enjoying the climatic conditions of winter. Most featured are the spectacular beauty of winter orchids that includes; Phalaenopsis, Cymbidiums, Dendrobium, Odontogrossum and other hybrid type botanical specials.
Special Highlights ~ Flowering house plants, Ornamental and colorful foliage, Gorgeous trailing orchids, Stunning landscape and many more.
Note: My reminder to be cautious when photographing these flowers.
Fengyuan Hudulun Park Expo Site , puts on its winter exhibition. Lets get started
Dark Solid Purple Phalaenopsis
The good idea of carrying such flowers, a better approach you can see here over winter.
Purple Dendrobium

Enjoying the climatic conditions of winter, Counting down to more stunning Orchids and Petunias down there.
Dark Red Phalaenopsis
Jane Almquist Phalaenopsis
The generation of winter white orchids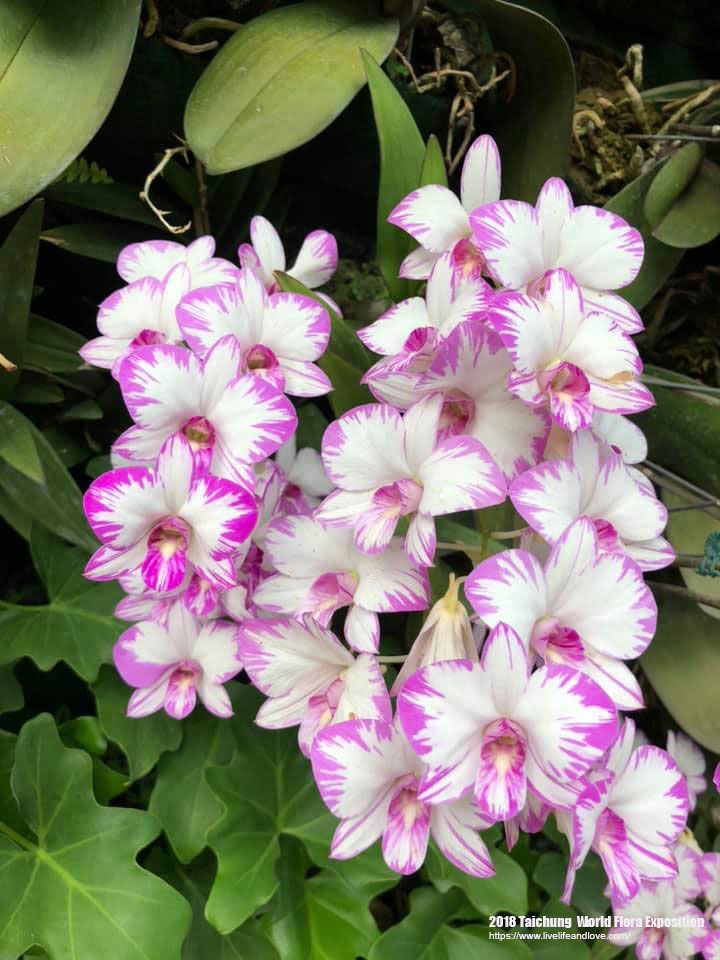 Enobi Purple Dendrobium
Flowering orchids of vibrant colors, incredibly beautiful Phalaenopsis.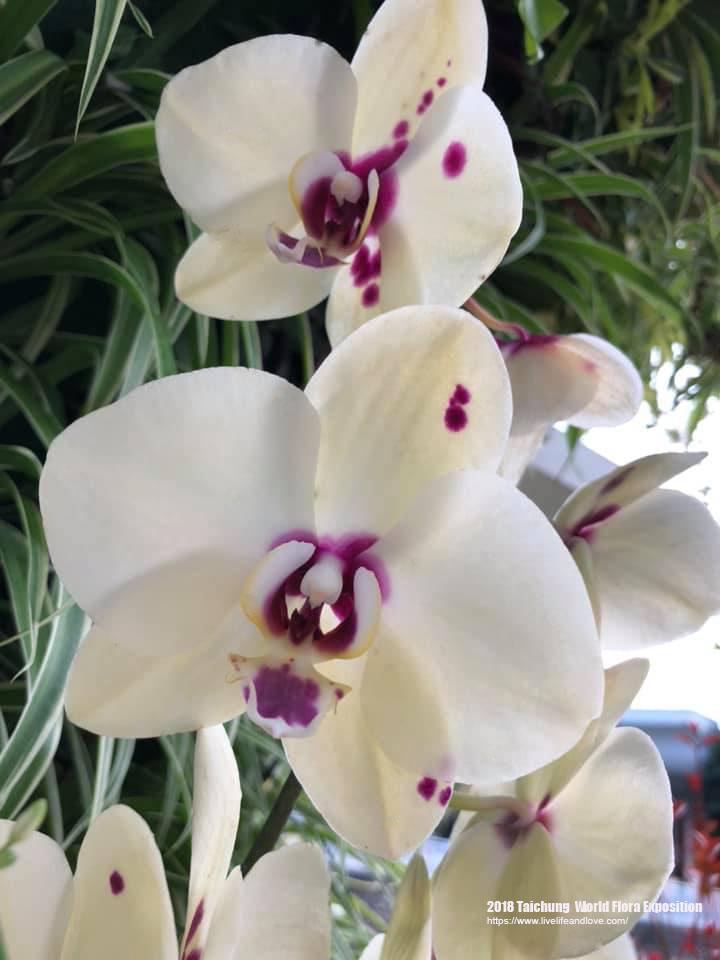 Purple Spotted Harlequin Phalaenopsis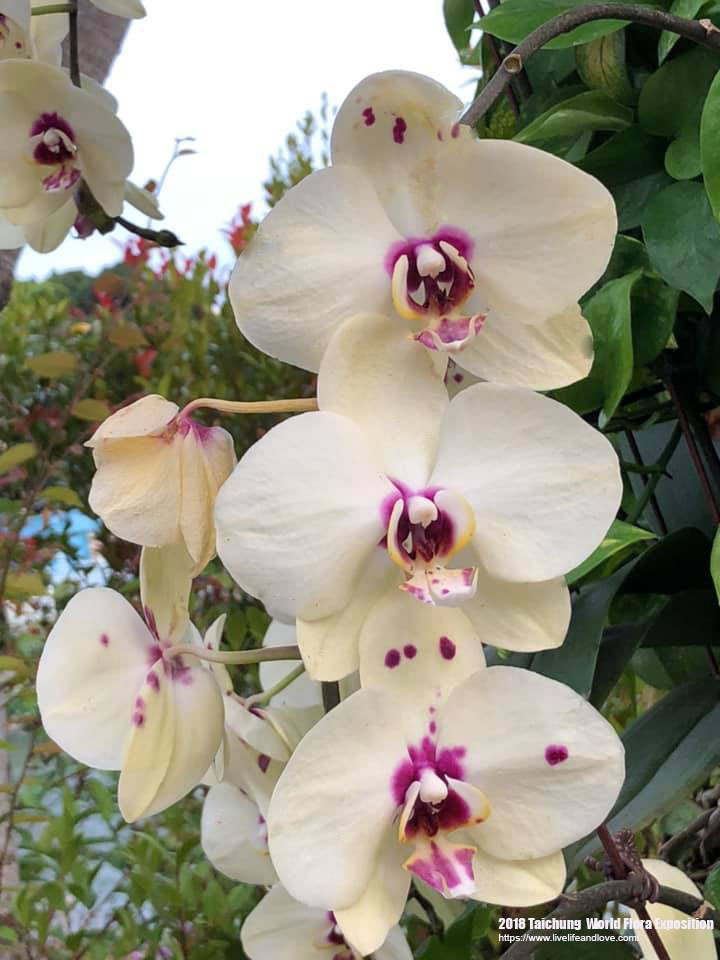 Among the most distinctive flower shapes
Graceful arching stems, lovely polka dots!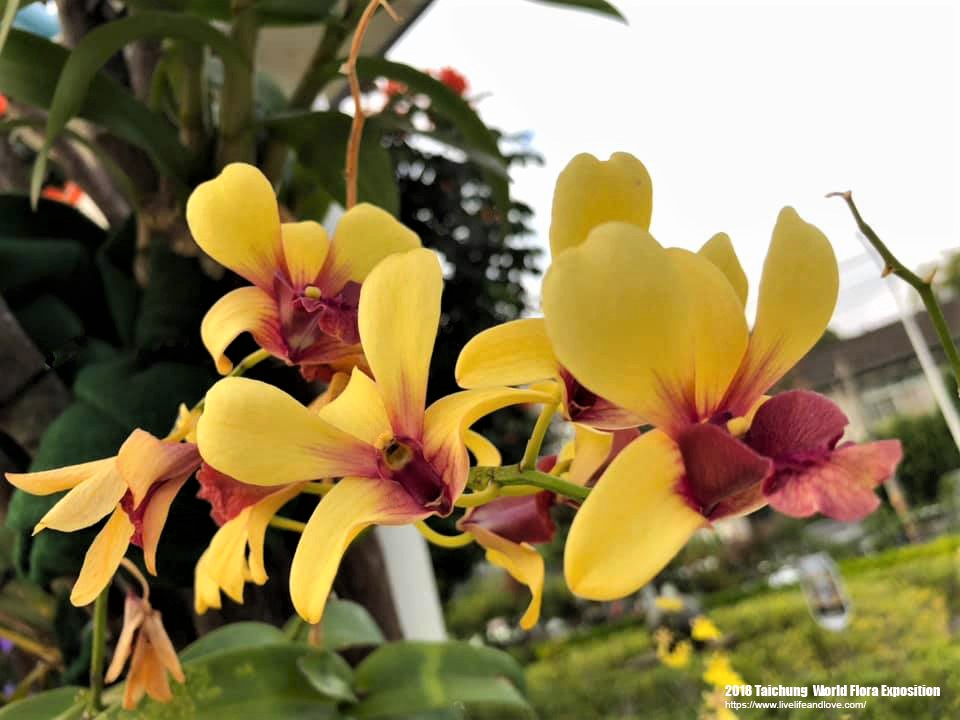 Thongchai Gold Dendrobium
Lewes Jubilee Phalaenopsis
The display of flowers in every kind is imaginable.
This flowering tree is a winter season interest.
Flowering Petunias moment of glory, two-color combinations.
Are you familiar with these Petunias? any gardener who's been close to a garden knows these kind of hanging plants. Petunias grow well in cool temperature and will stand few degrees of frost. Definitely, it is suitable for winter exhibition, you can see more of Petunias hanging over here.

Series of Petunias available in many colors.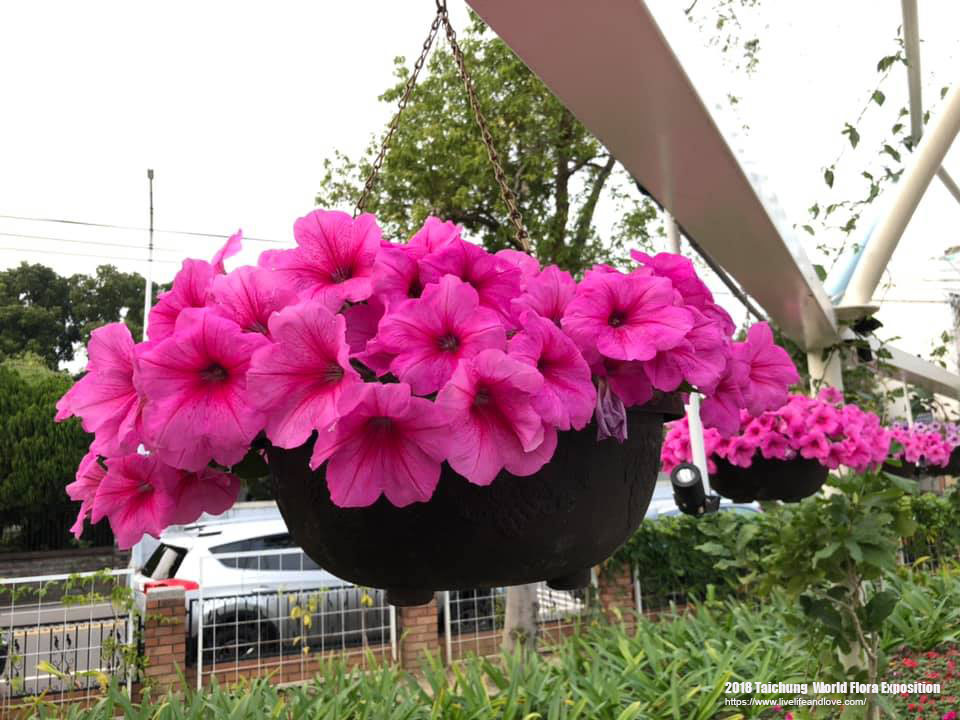 Suitable background set-off a garden to its best advantage.
Infinite variety of flowering plants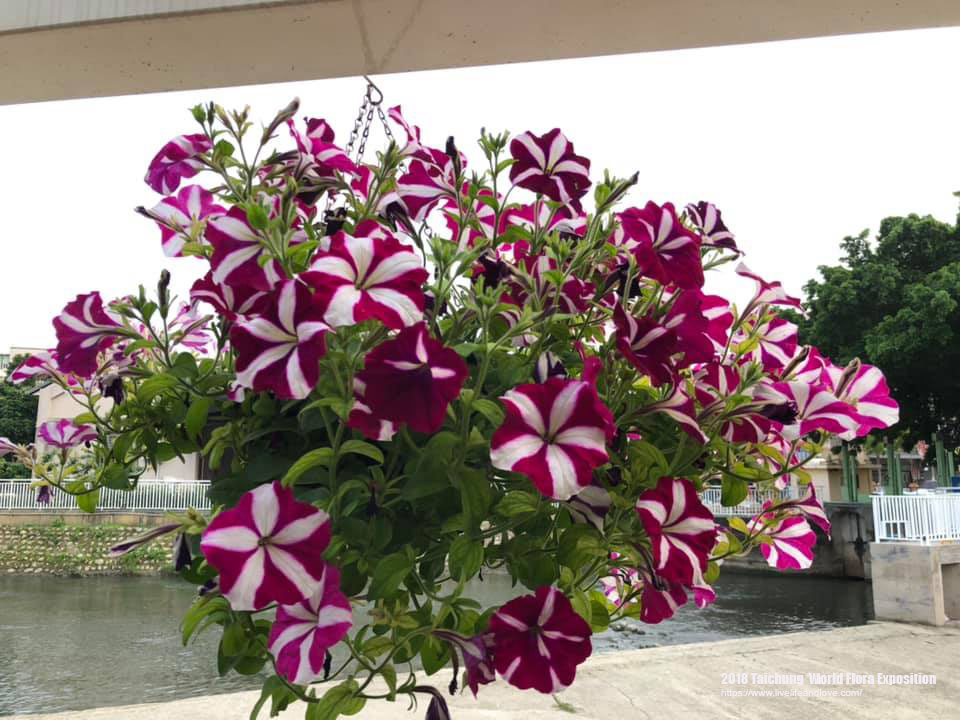 Petunias, they give the most flowers per hanging plant, How lovely!
White and Fuchsia Petunias
Dark purple petunias
Cool season display loved for their attractive colors.
Stunning Deep Purple Petunias
Deep Pink Petunias
Gorgeous blooms and wintertime colors.
Soft Purple Petunias
Dark Pink Petunias
Deep Pink Petunias
Deep Pink Petunias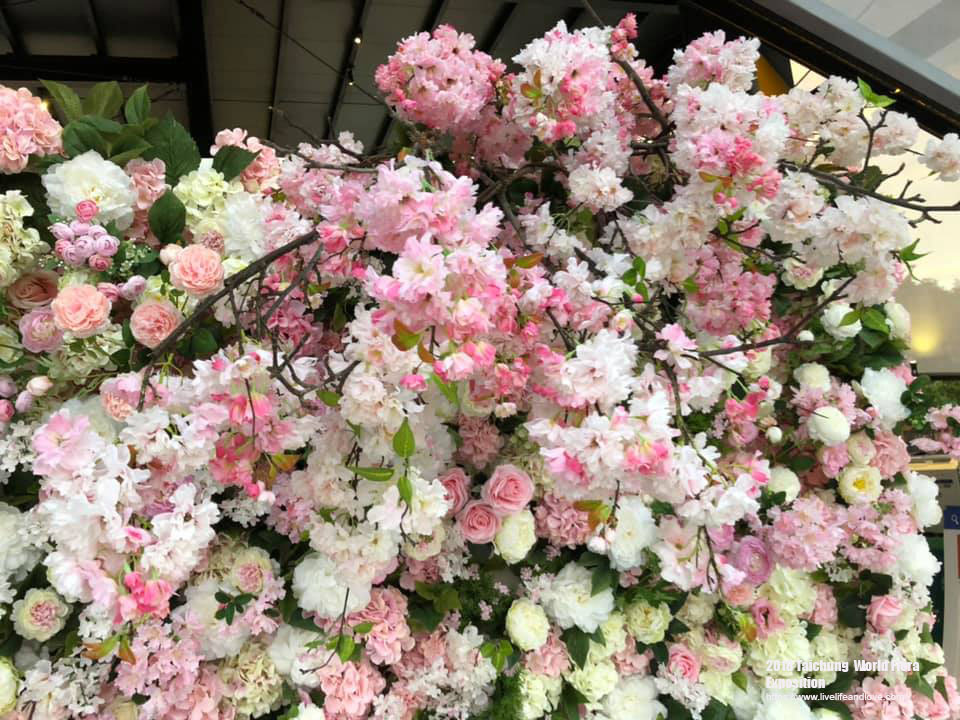 Beds of colorful flowers
Exhibition main entry point
The charming foundation of this landscape is the background show-off flowering borders.
Creative landscape
Featuring the best landscape from Taiwan
You will pass by this area before Fungyuan Hudulun Park
The expo site is a beautiful place to watch winter flowers in full bloom. Here in the Philippines, my favorite flowering plant doesn't normally grow in our area because they are more adapted to colder climates, they are best suitable to grow well in Baguio and Tagaytay, these 2 areas are my favorite vacation destination too. How I wish to have the same kind of winter flowers around here. To include those beautiful flowers on my wish list.
See you again next post> Sun Moon Lake Ropeway– scenic gondola cable car